LANDON MAYER: QUICK TIE GUIDE FILES
THE VERSATILE SOFT HACKLE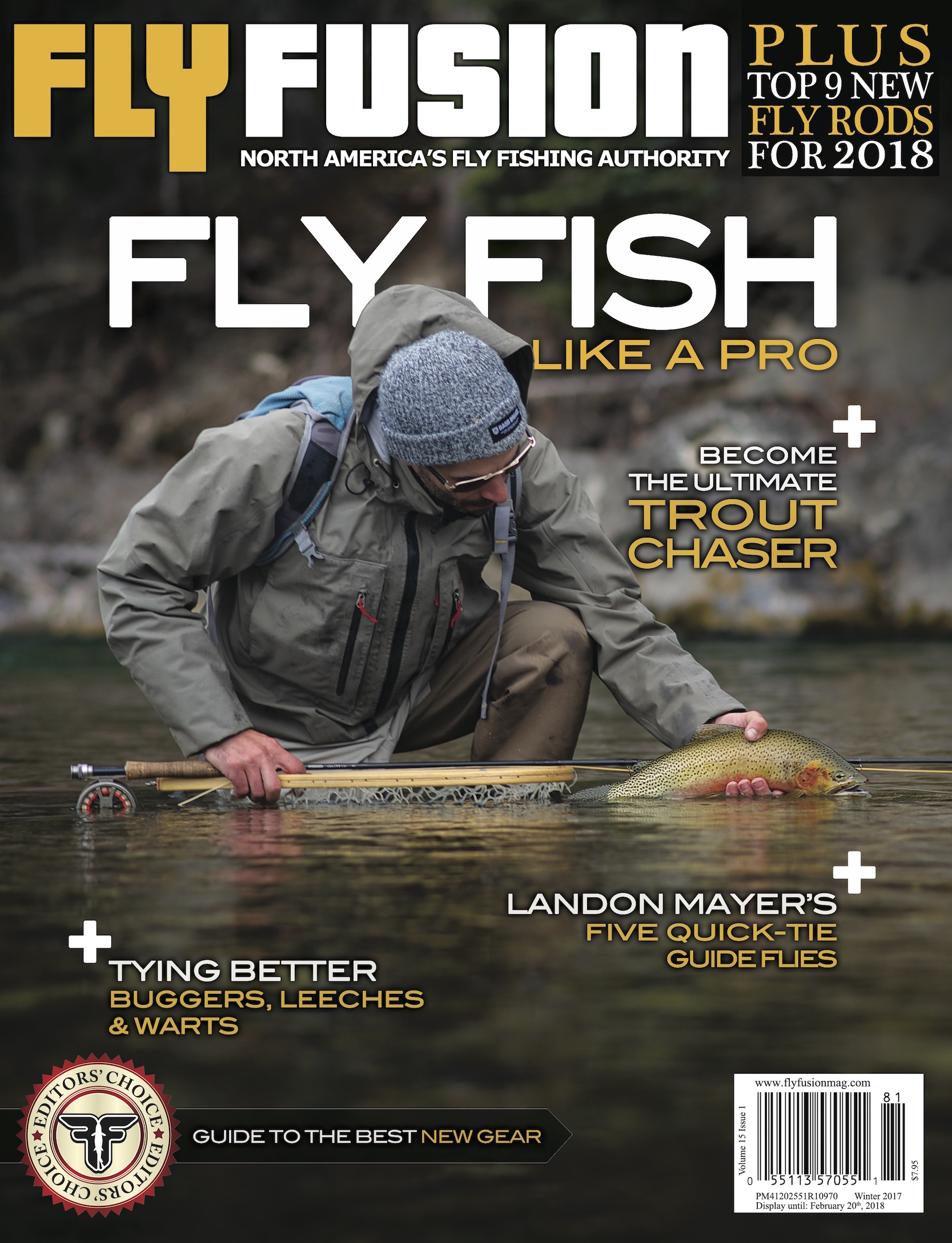 The winter edition of Fly Fusion is set to hit newsstands this week. This issue is chock full of useful tips and techniques. For the gear junkie, the editors tested out nine new fly rods and they provide you with all the information you need in order to make an informed decision on the best new rod for your angling situation. The editors also tested out 2018s newest and hottest gear and have selected their favourites.
For the fly tier, renown fly-fishing author and speaker, Landon Mayer, makes his first appearance in Fly Fusion, discussing quick, easy and effective fly patterns. And for the stillwater angler, expert Brian Chan simplifies the stillwater equation. You'll find this and far more in the winter issue, so make sure you go out and grab a copy.
Subscribe today and receive North America's premiere fly fishing magazine, PLUS save up to 50% AND receive FREE issues!