THE PMD - NEVER DUN LEARNING
STALKING MONSTER BROOK TROUT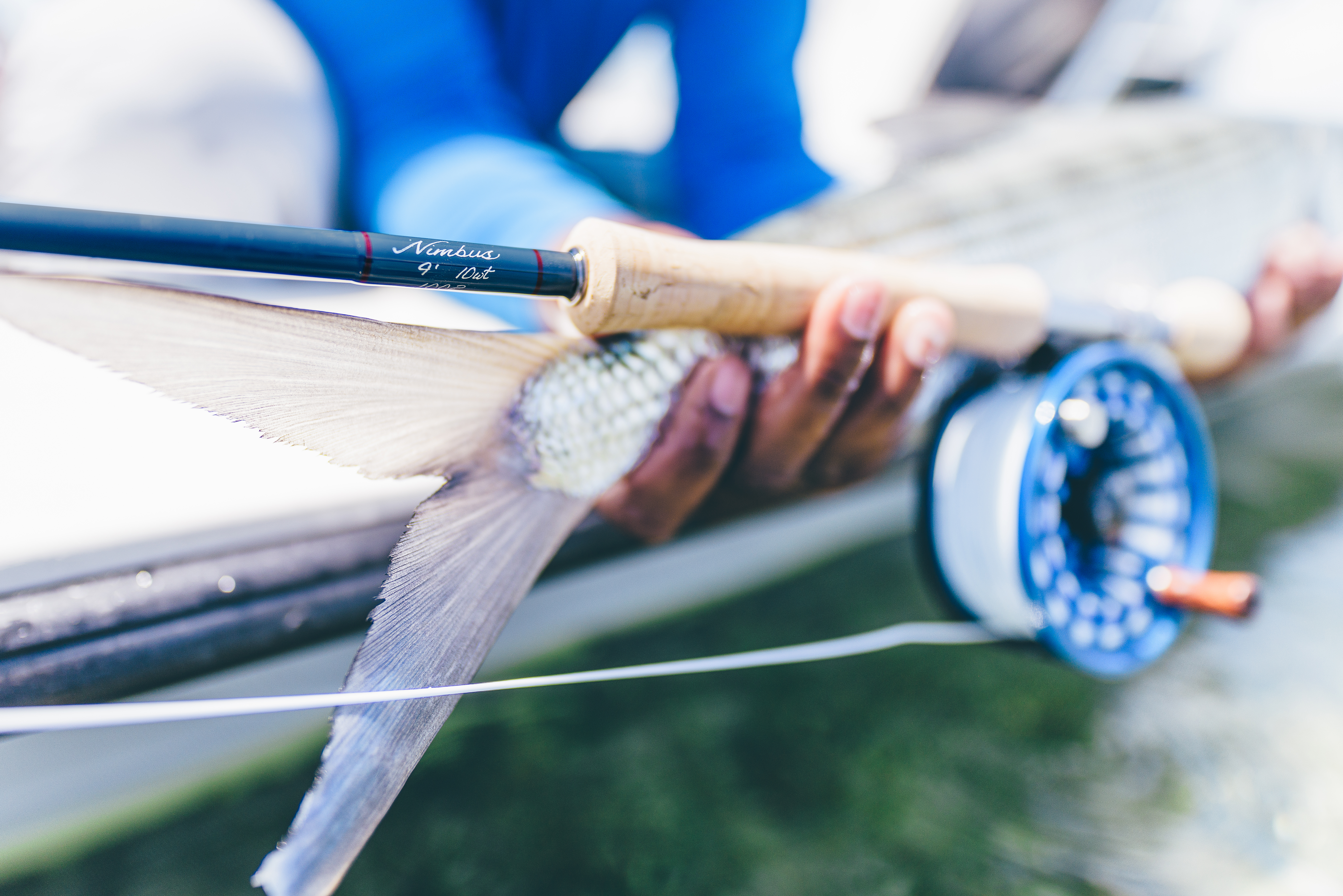 The R.L. Winston Rod Co. has two new fly rods they're releasing summer 2017: the Nimbus and the Kairos. Last week they invited Fly Fusion editor, Derek Bird, to their factory in Twin Bridges, Montana for a sneak peek.
After testing out the Nimbus he said, "I walked through the factory and watched how Winston makes their rods. There's a lot of care that goes into each rod right from cutting and wrapping the graphite all the way through to the hand-written rod inscription. It's an impressive process. After visiting the factory, they put me on a small spring creek with the new Nimbus. The entire time I was casting I felt in touch with the rod; it has an extremely smooth casting feel. The Nimbus is a sensitive rod with tons of power."
According to Winston, the Nimbus is "a completely new design inspired by our premium Boron rods. Using the same multi modulus graphite as our Boron rods along with versatile mid-tip flex tapers, the Nimbus provides all the core attributes and qualities one has come to expect from a Winston. Incredibly smooth casting, the Nimbus' progressive action delivers unmatched all-graphite performance, with both the power and finesse to fish even the most challenging situations. Offered in a full range of freshwater, saltwater, and spey models, Nimbus rods are finished in a beautiful Big Sky Blue color and sport premium componentry and our renowned handwritten rod inscription. Proudly designed and produced in Twin Bridges, Montana, the Nimbus is simply the best all-graphite fly rod on the market."
Sign up today for North America's premiere magazine and receive a FREE GIFT of access to our FLY FUSION TV series.